The Treefrog Journey
Nestled in the middle of Central America, Costa Rica is one of the most biodiverse places on the planet. For centuries, this tiny country was known for its dense rainforests and a wide range of wildlife. It is also an environment that naturally promotes clean living.
The country was isolated from the influences of modern medicine, so natural remedies were the norm and at times, the only option. Sometimes, the natural approach may actually be the best approach. And that is how the Treefrog Journey began. We wanted to create a topical pain relief solution that was truly born in nature. Something that would help with workout recovery and relieve minor aches and pains yet not contain any scary stuff. No additives. No artificial anything.
Why Treefrog? The rainforest comes alive at night. Most of the unusual creatures found only in the rainforest live a nocturnal existence including the very nimble tree frogs. Survival depends on the ability to be quick moving and extremely agile- the inspiration for Treefrog. Our topical pain relief gel was created to match the red eye color of a rainforest tree frog and to provide pain relief so you are as flexible and quick as a little rainforest tree frog.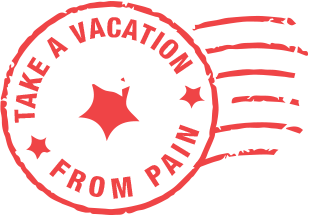 VENTURE
Treefrog was born in the rainforests of Costa Rica. An incredibly diverse country that attracts adventure seekers from all over the world.  Why? It's a surfing mecca, famous for Yoga, boasts some of the best deep water fishing, a place you can rapel through waterfalls,  and the country where zip lining was invented. An active lifestyle on steroids. A byproduct of any adrenaline rush will be minor aches and pains. Whether you want to channel your inner Indiana Jones, travel a little more comfortably or just want to live your daily life without pain, pack your Treefrog.
VERDE
It is actually pretty easy to be green in the Costa Rica rainforest. All of the plants used to create Treefrog are locally sourced and support local Costa Rica farms and families.Treefrog is produced in a facility that is powered by 100 percent renewable energy. Our signature Treefrog jar is not only green in color, but it is also green in structure because it is made of 100 percent recycled materials. Our shipping materials have been specifically designed to use the least amount of raw materials.
ACTIVE
The natural way is the better way.  Our groundbreaking topical pain relief gel truly comes from the earth.  Plant based. Born in one of the cleanest spots on the planet.  Movement is the key to a healthy lifestyle.  A new standard. Make your moves pain free and without having to use any harsh ingredients or artificial junk.